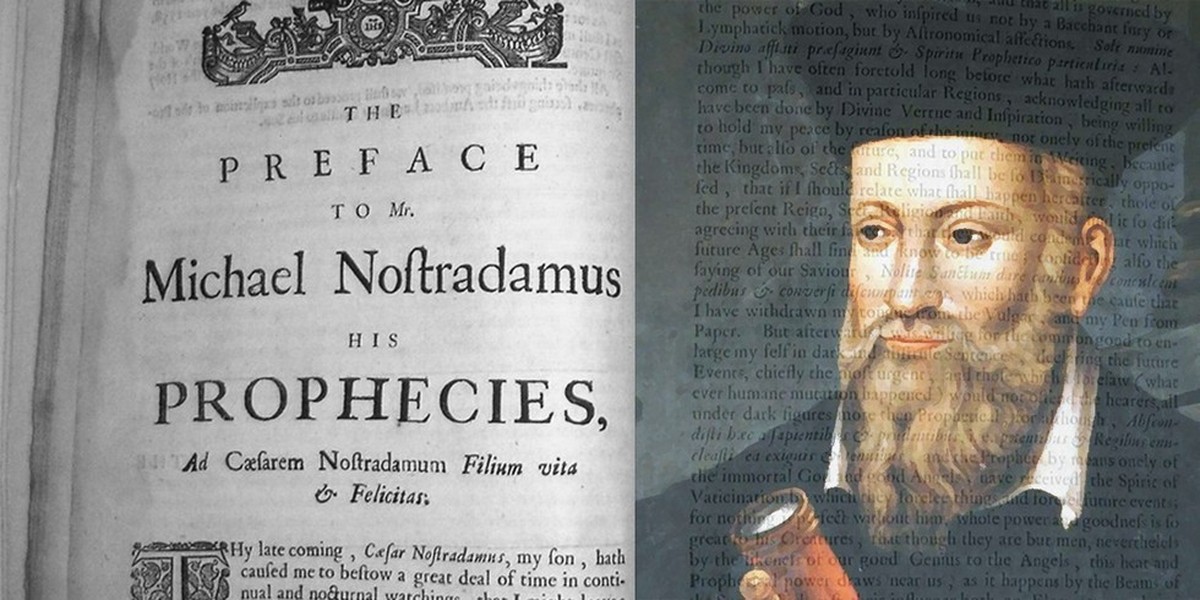 Here's a recap of how I did with my 2016 predictions. The TL;DR for 2016 would be, not very good. But, a new year brings about new hope and opportunity to be more right than wrong. For reference, these are the rules I've used for the past several years; they govern how I approach predictions.
My predictions generally cover the marketing, advertising and technology industry. On occasion, I veer into pop culture.
I try to avoid softballs. Mashable is so good at it, there's no sense in serving them up.
Predictions are made with no insider info. They're based only on what I think will happen.
What I think will happen and what I want to happen, are, in fact, 2 completely different things.
At the end of the year, I grade myself on how I did. Each prediction is analyzed and either 1 point (completely right), a .5 point (partially correct) or 0 points (totally missed) are awarded.
In 2016, I took a high volume approach and provided 15 predictions. This year, I'm going to pare back the list to 10, but divide the 10 into 3 categories:
Clear Cut / Binary: For example X company's stock will grow 10% YoY. Assessing if this happened or didn't, will be easy. There will be 5 of these.
Hail Mary / Swinging for the Fences: I'm anticipating getting only one of these right. There will be 3 of these.
Gray areas / Open for Interpretation: Through one lens, it could could like I nailed it, but through another, not so much. There will be 2 of these.
With that out of the way, on to the show!
Clear Cut / Binary
"Voice" will be the new battleground and by the end of the year, we will see Amazon, via Alexa as the clear cut #1, in the category. As part of this, Apple will release a Siri home product, but it will not succeed in besting Amazon or Google.
The prevailing theory is that the iPhone 8 will be a revolutionary step forward for phones in the way the original iPhone was. It won't be, as measured through new hardware and software features. Despite that, the iPhone 8 will outpace iPhone 7 sales, globally.
In a similar way to how vinyl is propping up music sales, we will see a renaissance in real books. Yes, books, the kind with actual paper, will see growth. Since this is supposed to be the "clear cut" section, I believe as a %, books will outpace the sales growth of digital/ebooks.
The term "predictive analytics" will displace "big data" as the buzzword du jour for marketers. This will happen as companies realize they already have lots of data, but they need to start using it in a way that isn't about looking back. We will measure this with Google Trends.
The Verizon-Yahoo merger will continue as planned. It will be the 1st of 3 large such mergers that will be announced or close in 2017. Consolidation is the only path forward, when 99% of the digital ad growth is split between Facebook and Google.
Hail Mary / Swinging for the Fences
We will see a significant decrease in social media sharing, but not necessarily usage. There will be more consuming of "content" than there will be in sharing that content. This drop in sharing will be fueled by 3 reasons. First, with the continued rise of "gotcha journalism" and social justice warriors, people will think before they tweet, so to speak. The fear of retribution for posting something, initially thought of as innocuous, will decrease the willingness to share. Second, the rise in the combination of "pay wall" type approaches to content with "fake news" will make people less inclined to want to share. Third and last, as Facebook and others becomes more and more of media/content creators, the walled garden approach to building networks will stunt cross platform and network sharing.
Facebook will see the wrath of the new administration. In a similar way to how Microsoft was seen as monopolistic and anti-competitive, Facebook will be targeted for the same reason, in addition to being targeted for their perceived control over how what media is consumed. The attempts by Facebook to curb "fake news" will backfire.
In 2016 we saw a handful "startups" get acquired by the legacy companies they compete against. For example, Dollar Shave Club's purchase to Unilever and Jet.com's purchase to Walmart. In 2017 we are not only going to see more of this, but we're going to see it happen in unique and unexpected ways. For example Whole Foods acquiring Instacart or Target purchasing Refinery29.
Gray Areas / Open for Interpretation
Twitter will sell to an unlikely buyer. For example, Bezos (not Amazon) will buy it and then bolt it on to WaPo. Another unlikely buyer would be someone like Microsoft, who would then integrate it into things like LinkedIn and Yammer! An example of a likely buyer would be Google.
I'm bringing forward a prediction from 2016. I think I was spot on, but a year early. Snapchat will IPO, but the IPO will flop.
That's a lot for a year. Can't wait to see what happens!